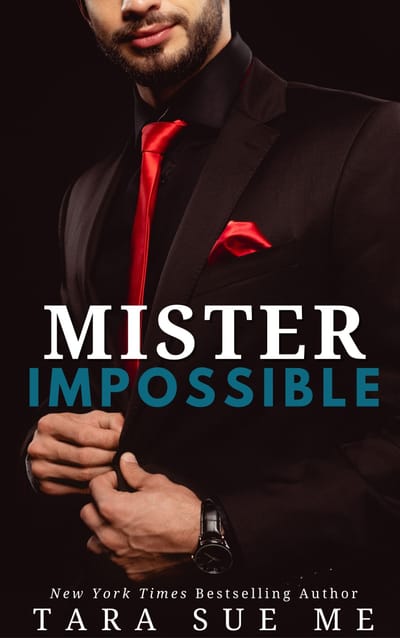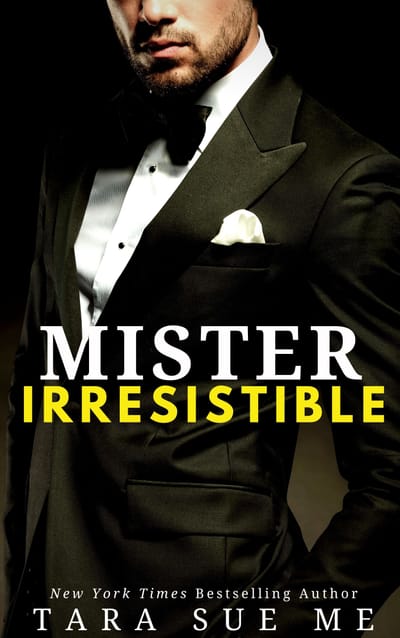 OUT NOW!
MISTER IMPOSSIBLE
Bachelor International #3
The unforgettable conclusion to New York Times bestselling author Tara Sue Me's Bachelor International series.
Piers Worthington has worked hard for everything he has. From a childhood spent on the streets of London, he's fought and toiled his way to where he is today - one of the most sought after attorneys in Boston. A rift in his friendship with Tenor Butler concerning Bachelor International forces him to reassess the way he does business. He's vowed to Tenor he'll make it right, but keeps running into dead ends, until the day he runs into Brigitta, the childhood friend he was forced to leave behind in London so many years ago.
Brigitta's been led to believe Piers left her on purpose, and she's never forgiven him. Now that she has the means, she plans to destroy him. But as their passion sparks and she finds herself growing closer to him, she begins to waver. Unfortunately, the people who deceived her about Piers aren't going to let her ruin their plan for the complete eradication of Piers and all his business connections.
Trying to see between the half truths and complete lies, Piers and Brigitta have to trust each other not only to stop those who want them destroyed, but to find their way back to each other.
OUT NOW!
MISTER IRRESISTIBLE
Bachelor International #2
Wren Prescott was born to dance. Unfortunately, her dancing career died prematurely years ago on the Italian slopes as a result of a drunken dare she regrets everyday. But it wasn't just her career she lost, but also the only man she'd ever loved. He was a loss that hurt so badly, she never even told her best friend, Mia about him.
Luca Botticelli is a success in every way except one: love. Recently located to the US, he's ready to leave his mark on American fashion with his latest line, created as his goodbye to his dancing bird, the beautiful ballerina who stole his heart years ago and left without saying a word. He puts his love life in the hands of Tenor Butler, but isn't expecting much. When Wren and Luca's paths cross unexpectedly, neither of them are ready for the rush of emotions that follow. They both want closure, but first they have to face the demons of their past. And in doing so, they'll have to determine if their love story is the genuine article or a horrid fraud.
Preorder on Amazon