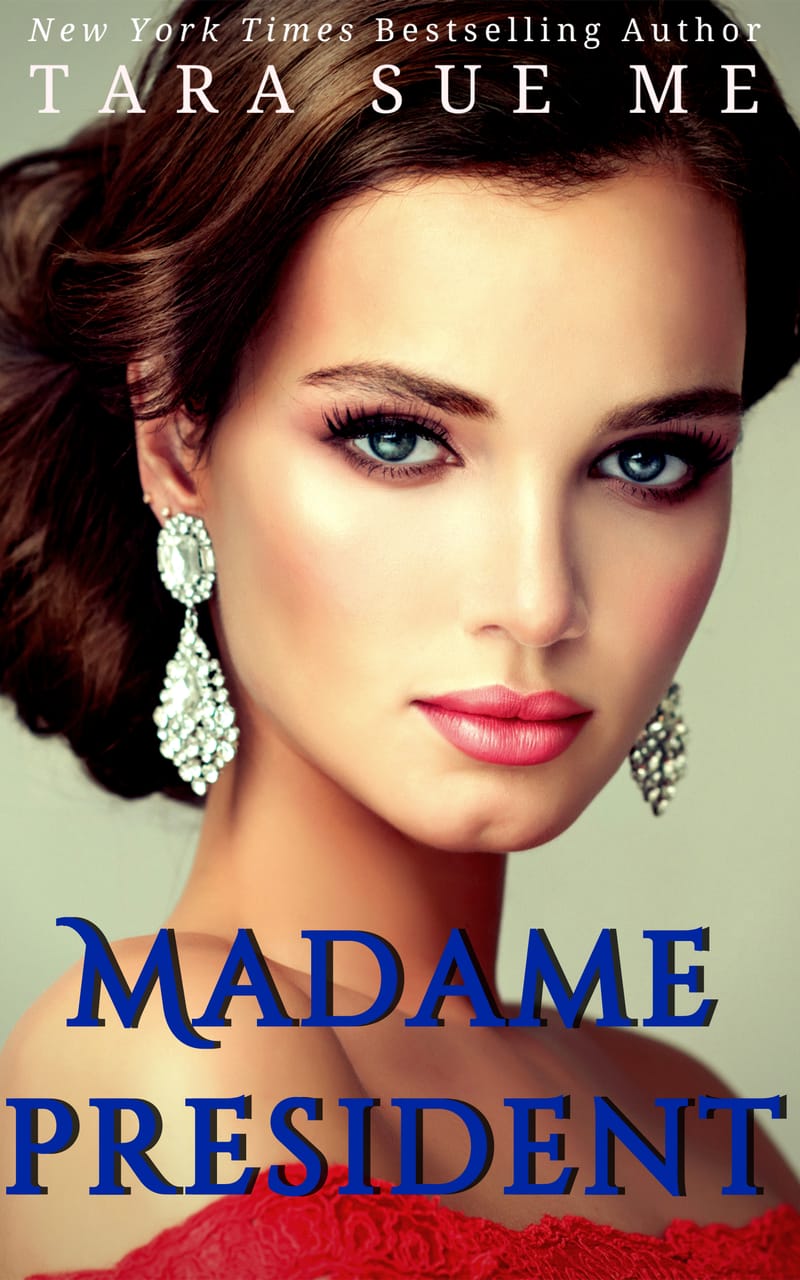 COMING OCTOBER 6, 2020!
" Madame President's interplay between political and emotional interactions makes it a top recommendation, especially for genre readers who seek more depth and auxiliary concerns than in an interpersonal relationship alone."
-D. Donovan, Senior Reviewer, Midwest Book Review
"Madame President is oh, so satisfying in oh, so many ways. The sizzling chemistry, the power plays, the secrets and the unbreakable and demanding moral codes, make for a beautifully-written, passionate read. This story will squeeze some tears from you as Anna and Navin wrestle with an impossible scenario—having to choose between love and power. (Or do they?)
"
-Elizabeth SaFleur, Award winning author
This is Washington DC and there's only one she here.
A smart, standalone, contemporary romance from New York Times and USA Today bestselling author Tara Sue Me.
For Independent Anna Fitzpatrick, being President of the United States means she's finally in a place to make a difference. Known for her intellect and charm, she never appears anything other than calm. After getting dumped by the man she'd been living with once he learned of her presidential bid, Anna vows to remain single throughout her term. It's an easy task, after all, no man has ever made her feel the way her law school classmate did years ago. Or at least the way he made her feel until he walked away without so much as a goodbye.
Navin Hazar is content being one of the nation's top news anchors. It may not be the plan he had for his life, but plans don't always go as anticipated. Like his plan for no one to find out he knows Anna personally or did know her, once upon a time.
For fifteen years, they've been able to ignore each other, but her election to the highest office changes everything. And when Navin inadvertently lands on Anna's Press Pool, they realize the only thing more aggravating than politics is love.
PREORDER
Amazon
Apple
B&N